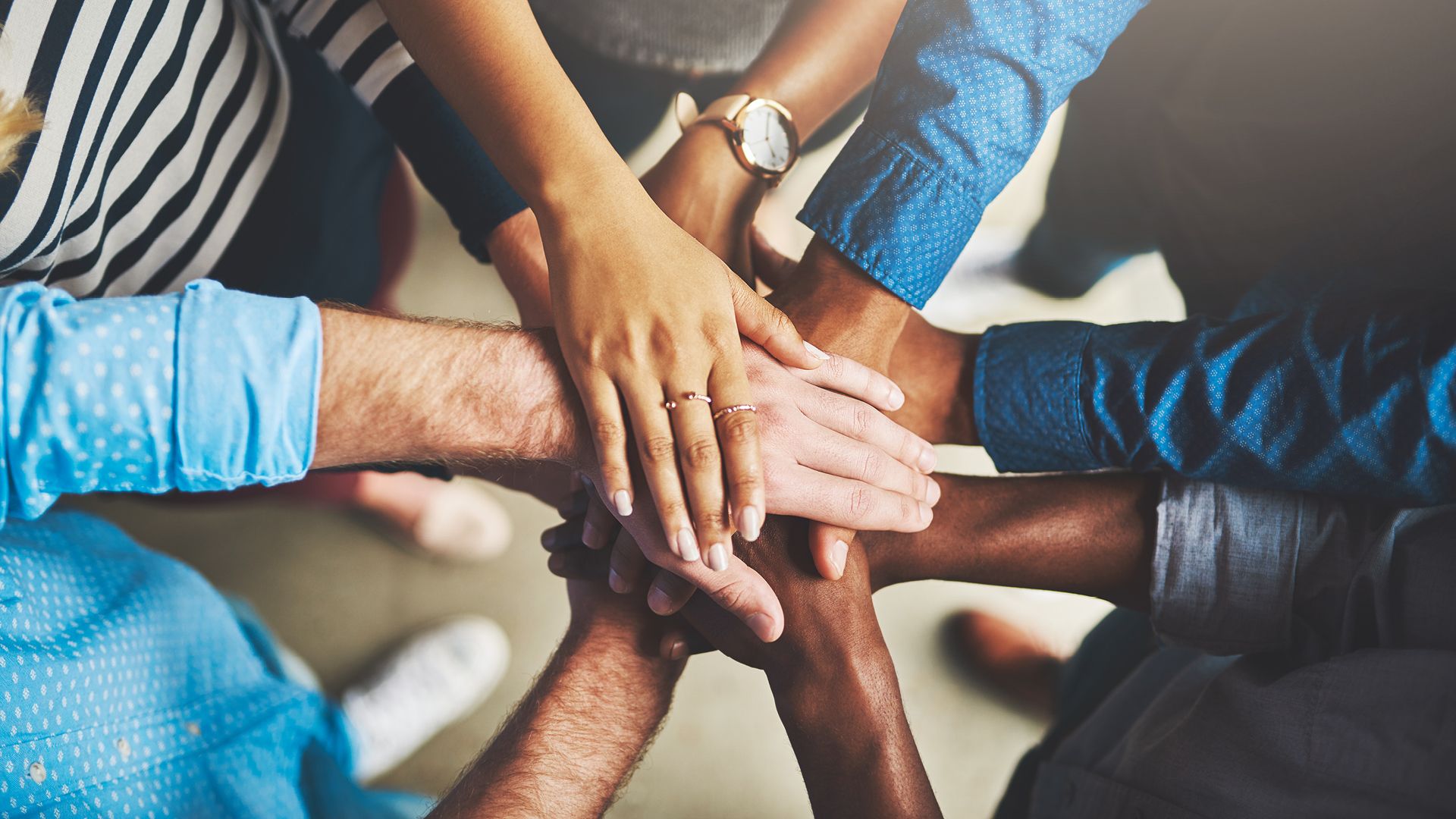 The Best Move You'll Ever Make!
We are a company of successful industry-leading real estate professionals, where a higher standard of service, communication, and commitment is never compromised.
With a strong full-time administrative team of 7, our brokerage has the resources to coach, train, and support our agents. We provide the environment where your business can reach its fullest potential with access to over 60+ knowledgeable, productive, and professional agents.
As a fiercely independent local business and a desire to be the best, we strive to provide the consumer with a better experience.
---
Why is House of Brokers the best move you'll ever make?
Knowledge is power
Set yourself apart from your competition. Surround yourself with our extremely knowledgeable, productive, and professional agents. Offering unparalleled education with individual & group training, a quality mentoring program, as well as access to industry-leading professionals. Your momentum to delivering an exceptional experience starts at House of Brokers Realty, Inc. The best move you'll ever make.
Learning is achieving
There are some things that just can't be taught on a test or in a classroom. Even successful agents strive to reach new goals. At House of Brokers, we understand the importance of training, coaching, and mentoring by an experienced team whose goal is to see you succeed. With our mentorship program, all new licensees will be assisted by a team of seasoned pros. They will educate you with a hands-on perspective, allowing you to grow your business at a much faster pace than going it alone.
Innovation never stops
Our technology and administrative support make it easier for our agents to provide great client service. This also allows you to work more efficiently from anywhere you desire. Further enhancing your success, you will be equipped with your own personalized agent website that feeds your CRM, individual marketing sites for each of your listings and so much more. Ready to learn more about the tools we have to offer and tour our campus? Click here to request your informational meeting below.
Part of something bigger
Columbia has been our home since 1981, and we are committed to the principles of fair housing and making a difference in this wonderful city and surrounding areas. Volunteering and giving back are how we contribute to those principles, which can be found at the core of everything we do. You will also discover that our philanthropic culture extends further than just the community in which we live, our company creates a nurturing and sharing environment so that you can enhance both your professional and personal lives.
---
From Just Starting Out to Seasoned Professionals!
Whether you are a brand new licensee, a solo agent, a seasoned team leader, or an agent who is looking to build a team, House of Brokers can help position you and your business for success. Upgrade your earning potential! Imagine aligning yourself with leading industry professionals, the possibilities are endless. Your momentum to a successful career starts at House of Brokers Realty, Inc. The best move you'll ever make.
---
Testimonials
" Sara & Team Words cannot express how grateful we are for you and your team. Thanks so much for finding the perfect home for our family! Your commitment to us, especially during these crazy times of the corona virus, is greatly appreciated. Your expertise in real estate is outstanding, BUT the loving touch you have for your clients is on a whole never level. You always had our best interest first. We are so happy our paths crossed. Best of luck to you and your team! Love, The B. Family! "
- Julie Bracey
" For more than thirty years, I have enjoyed working with Sara Harper and her team on numerous real estate transactions. Looking back, I realize that while each deal brought a different set of challenges, none were too great for Sara and her team to solve. Sara always brings a wealth of knowledge to every situation, along with her energy and great sense of humor. I have put my trust in Sara time and again, because I know she is a consummate professional and is always willing to go the extra mile for her clients. In the end, she gets the job done! "
- Sally O. Nichols
" Sara Harper helped me and my hubby find our dream home within 2 weeks! She showed us Our Dream Home that had everything my hubby and I wanted in a Home! Thank you, Sara Harper, for bringing Joy to us and our 3 doggies! You are the best! "
- Jeanette Contreras Pulido
" Sara & Co. has always been our family's "GO TO REALTOR TEAM"....over the last 10 years, they have listed our homes, sold our homes, rented our rentals and even found us a rental when we were in a pinch! Sara knows Columbia and she and her team will not let you down....plus, they're fun! Who doesn't prefer working with a team that knows how to have fun? Look no further than SH&C! "
- Jill Moore
" We have sold several homes via Sara and are always blessed with her professionalism and attention to detail. She is in a class by herself and we are so lucky to have her abilities in Columbia. We recommend her warmth and kindness to everyone we know that is buying or selling a home. Happy home owners! "
- Trey Davis
" Dear Sara and Team, Thank you all so much for the wonderful service given to us during the purchase of our new home. The kindness that was extended to our family was above and beyond. The time you took to make sure everything was perfect for us was something I never expected. You have set the bar high and you and your team will be who we continue to work with personally and will also recommend to others. Thank you for the attention to detail, efficiency, and finesse with making our experience as smooth as possible! The M Family "
- Libby Montgomery
" You are the hardest working real estate team in the market. And, you know what your doing. I would not consider anyone else. "
- Justin Perry
" Dear Team SH&Co... Thank you so much for helping my family find their dream home! We love our house and especially love all of the fun friends we have found in the neighborhood! We love the trails and the lakes and we wouldn't be here without Miss Sara! While we were looking for a new house Miss Sara always welcomed us with the biggest smile on her face and maybe a few LOVE cookies and yummy treats too! She really makes house shopping FUN! Miss Sara and her team are the BEST! Thank you from 2 very grateful kiddos! We love you! Jackson and Hampton Davis "
- Jackson and Hampton Davis
" I got to know Sara Harper through a close friend of mine. Sara is just a really fun, kind, loving person, so when it came time for me to buy a house at Old Hawthorne, I called Sara. She and her team were right on top of the job and quickly found exactly what I wanted. She had an innate sense of my personality and didn't waste my time. She and her team got everything done in record speed and I could not be any happier with my experience. "
- John Gallaher
" Thank you for always being available for our questions and hearing our concerns. Its fun to think about a new house but overwhelming to make it happen. Without you three, we would most likely has passed on the perfect home in the prefect neighborhood for our family. You listened, counseled and are now forever part of our family. Thank you! "
- Eric Morrison
" I'd like to shout out what a great team at SH & Co. The before and after service when purchasing a home. SH & Co will not only represent the interests and needs of the purchaser but also the needs of the little ones. Looking forward to years to come in our home and the opportunities that may come should our needs change! Great job. Love working with you. "
- Robert Green
Previous
Next